journal. the following is a message posted on my personal instagram account after the current racial events in America. I found it refreshing to reflect on times in my life when I have learned many valuable lessons on race, such as my time in public high school in Florence, SC.
A preface: Wilson High School is perhaps the oldest high school in the Florence area, having been established in 1866 as a Freedman's Bureau school. This has made it historically a school for African-Americans. I, however, am white, and attended Wilson High. I was enrolled in the International Baccalaureate Programme there and graduated Board of Trustees with my cohort in 2018, receiving both my High School Diploma and IB Diploma for my scores in IBDP. The IB Programme has been at Wilson since 1999, and it as well as some district line drawings, has made Wilson High School, in my opinion, one of the most diverse high schools in Florence when it comes to minorities.
The following includes photos from my high school yearbook, many of which I took. If you are represented in this photograph and wish it to be removed please send an email or comment, and faces with either be blurred or images removed!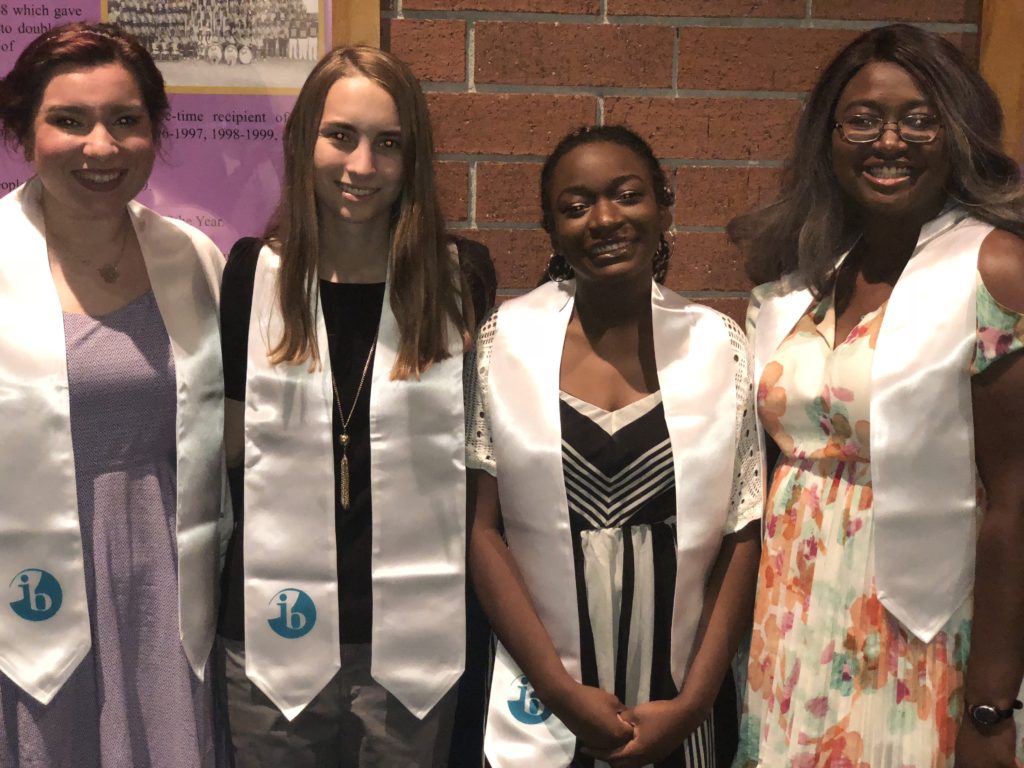 A girl admits her privilege- or whatever you call being born fortunate.
The recent events in America weigh heavy on my mind today as I glance out the window of my wonderful, two-story, air conditioned, parent's home- something I take for granted way too often. I like to think I understand my privilege. I'm white; I'm middle class; I have two parents who love me and are working diligently to put me and my brother through college and grad school; I am Christian in a country in which it's still legal to worship my God in public without fear of being murdered by my government; I have a bookshelf full of books and a nice computer I'm typing this on as you read. The list goes on and on. Some call this privilege- you have something that someone else doesn't. Some people don't like that word, so I urge you to put aside your pride and think- you may call this being blessed (because I am most certainly blessed, praise the Lord). Some may call this luck or being fortunate. Either way, I think I can attest that these are all the same thing- you have something that someone else doesn't.
There's nothing wrong with these things, but I think the problem is acknowledging you have them and others do not. I am white and middle class and I don't have to worry about where my next meal comes from. I am white and I don't have to worry about being fearful for my life when I am pulled over by a cop. I am white and I don't have to fear running in a nearby neighborhood. I am white and I am privileged (blessed, lucky, fortunate, whatever word pleases you).
I like to think I've known from a young age people are different and their differences ought to be celebrated. Still, even in 2005, representation for POC (people of color) was lacking (and still is) particularly in children's, middle grades, and young adult novels. This is something I've always felt strongly about (hence a major change to Early Childhood Education and a hopeful future in Speech Language Pathology.) I attribute a lot of this to my own mother who noticed a lack of such books and was a part of a movement to attain more books featuring poc so children could grow up reading and testing on books with characters who looked like them.
There's also where I went to high school (an elephant in the room that shouldn't exist). I'm a PROUD Wilson High School alumni, and I will never forget some of the lessons I learned in the classrooms in that old building down Old Marion Highway. Wilson High is perhaps one of the most diverse highschools in F1SD, where the city's IB programme is housed as well as an amazing branch of SPED and never to forget the children zoned for the school. That being said, I HATE, and still hate to this day, the frown I get from other white people when I say where I attended High School- Here's my elephant in full fledged form and blunt- Your pride is disgusting that you believe my school to be any less because of the color of the skin on the majority at that school.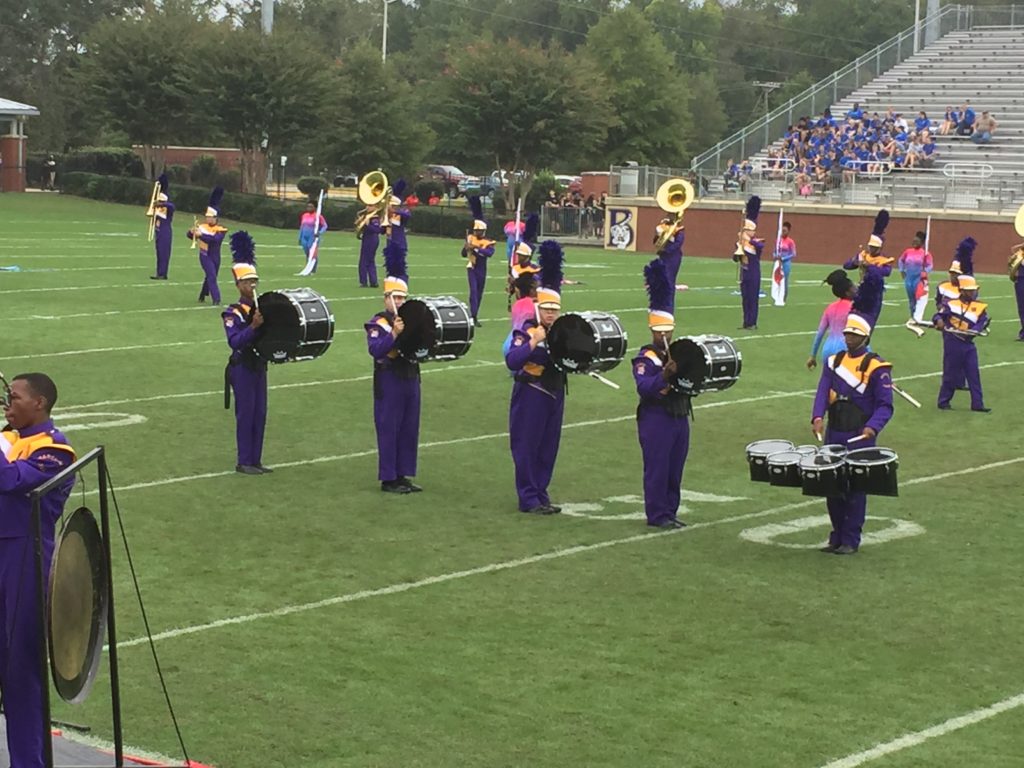 I learned so very much about how privileged I was- that I had a steady meal on the table, that I was born with white colored skin. I sat and listened as some of my classmates told stories of being racially profiled and pulled over by police on the way to our senior art show. I lived through racial injustices in our country throughout those four years and all I could do was grieve with my fellow classmates, something that I will never fully understand or grasp. Something I will never understand because of my privilege, but something that too many people have to face.
I was pondering my life, my twenty years, and trying to ponder any tether I have that takes me anywhere close to beginning to understand. The closest I am to any minority group is based on the fact I'm third or fourth gen after my jewish hungarian ancestors escaped Hitler's rule or the fact my unusual arabic name is lands me stopped often in airports for random searches and odd glares from professors in my classes (or the usual racist comment that a "good-old white girl like me shouldn't have one of them *insert slur here* names" – yeah, I just threw up in my mouth, too).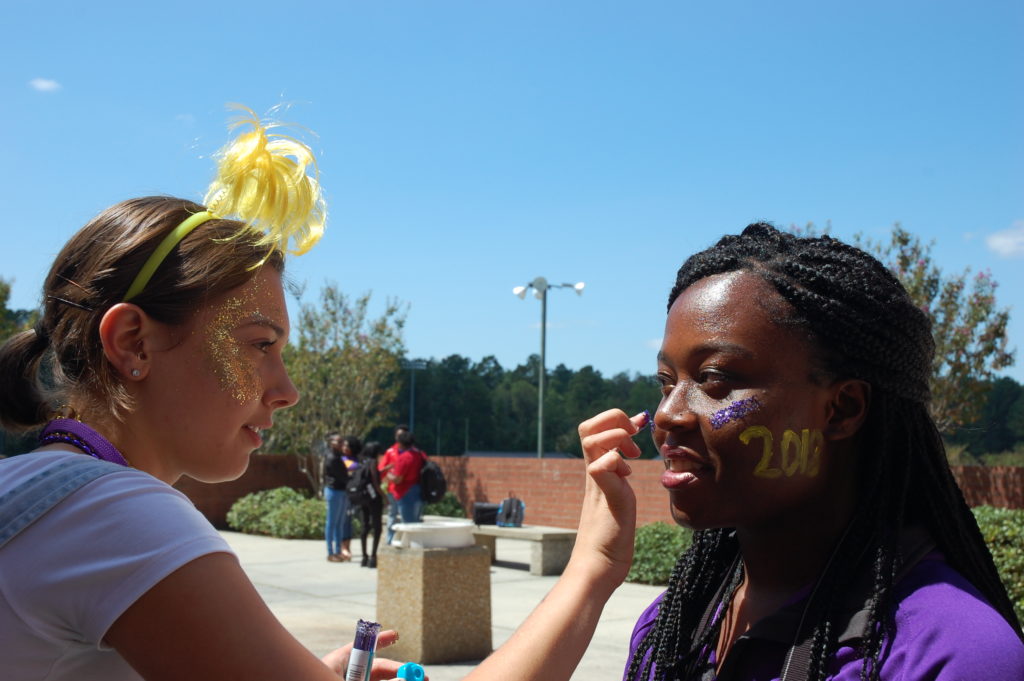 Last Sunday, my pastor shared a message he hadn't planned for. He spoke from his heart, and I think the Spirit was certainly there to guide his words. First and foremost, we, as a white society, should be ashamed that this is happening in a country we call home. "America the land of the free" feels a little bit like a lie right now, and it's our job as citizens to make it not so. As he said, "there are symptoms of racism in a culture I find myself in and there are seeds of it within my own heart as a result." The pandora's box was opened, and prideful racist thoughts reverberate throughout the hearts of people. White people, it's time we acknowledge our privilege. It's time we pray for change in our hearts.
All I've stated above got me thinking about my writing (as usual), and I began to ponder quotes after Kiera Cass, a favorite author of mine, posted a quote from a story in which a character finds herself in a society in which she is discriminated against based on her identity and culture.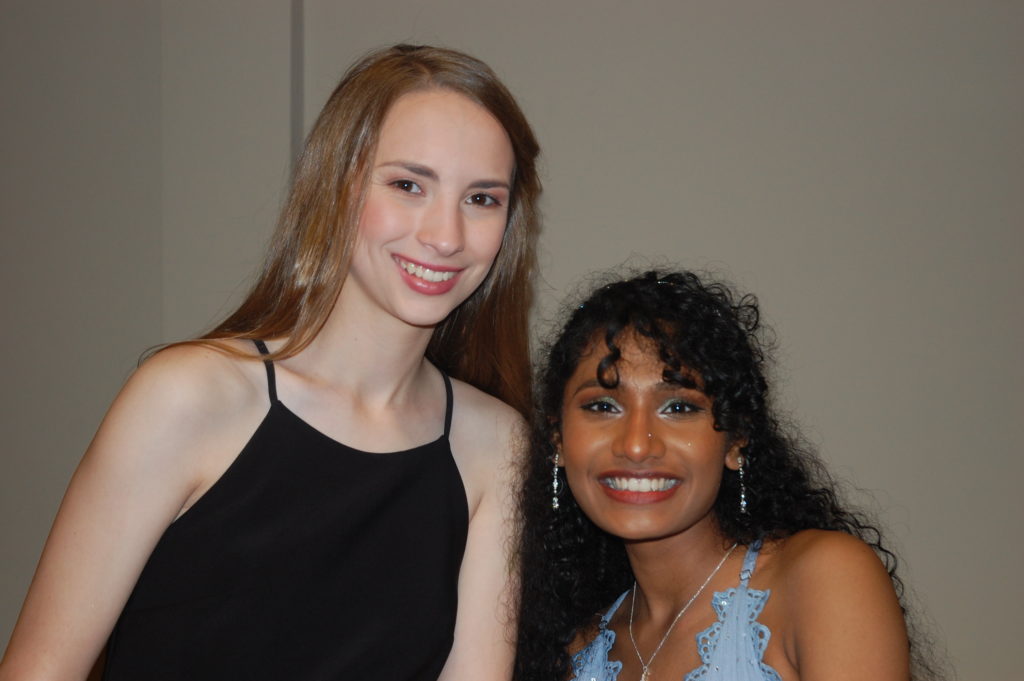 In tenth grade throughout my senior year, I drafted an unofficial work titled "Nantucket" in order to teach myself how to write. I never finished it, but the plot revolved around Imogen Stuart, a girl thrust into a fantasy world and a half breed of sorts when it came to all the magical races. No doubt, my environment, in which I found myself in the heights of diversity in highschool inspired the work, and those themes began to take shape in my heart as I matured.
My finished novel (currently in the editing process) entitled Blue Ridge, follows an exiled nymph who is often looked down upon because of her past.
Perhaps most hard hitting was Redbud Winter, an on again off again project inspired by the story of Hades and Persephone in which the protagonist, Pippa, is thrown into a world similar to Imogen's in which her betrothed is king of a court that is looked down upon because of the magic they posses (don't try to tell me stories don't teach us lessons about the real world). I often jot down small quotes I think about before I go to bed or while I'm in the shower or on a long drive. One such quote stuck out to me. After a group of those who oppose the court because of who they are blow up a wing of the palace, Pippa's betrothed tells her this:
"You don't get it." He said. His black hair was drenched in blood- it was almost red. "This is why I came and got you. These men want to kill you. Want to kill me. Because of what we are."
It pained me to read it after. Long story short, the offending court hates Pippa and her betrothed because they "paint with the broad brush." They believe that just because some people were evil and came from the courts where Pippa lives means that all of Pippa's people are wicked.
Isn't the truth the same throughout all of history? The pride of one's race or country or religion or whatever blinds us from seeing the true value of a human being. Yesterday, I mentioned the Maya Angelou quote "in minor ways we're different, in major we're the same." How impactful! Know your differences, celebrate them. But friends, we are all image bearers of the one true King, and we have value because of this. Don't ever begin to think we are all the same just because of the skin we were born wearing.
Today, I urge you not to paint with the "broad brush." Just because there are some protestors who are choosing to loot and do other illegal things does not mean all protestors are evil, so don't "paint with the broad brush" and hate them so. Just because there are some black people who commit crimes does not mean all black people are criminals or should be treated like them, so don't "paint with the broad brush" and hate them so. Just because some police officers are vile, power hungry, and murderers doesn't mean all cops are evil, so don't "paint with the broad brush" and hate them so. Just because some white people act wickedly in pride and treat others wrongly because of the color of their skin does not mean that all white people are white supremacists and cannot support black lives, so don't "paint with the broad brush" and hate them so.
Just because you are privileged does not mean you must act as if you are privileged. When asked this Sunday about what we can do further, I like to think my pastor spoke of what Jesus, who hung out with the disgraced Gentiles, lepers, prostitutes, and children alike, would want an average Joe who lives the quiet life to do.
First, pray. Tell Jesus how this makes you feel. If it makes you angry, tell Him. If it makes you weep (as I am as I type this), tell Him. Pray for change in the hearts of people who are consumed in so much pride, they think their brothers ought to be killed because of the color of their skin. Pray for a heart like Jesus to love your neighbour as yourself. Pray for God to thrust your blessings and "privilege" in your face so that you may see the log in your own eye. Let Him change the way you think about who you are.
Second (because things don't stop at just praying), grieve. FEEL the weight of this, friends, because it is painful. Imagine if it were your culture, if it were people wearing your skin tone who were murdered ruthlessly because of a twisted society. Don't be desensitized to the trauma. Take some time to feel it.
Third, TRY to understand. There is truth to the statement that white people will never understand. It is something that we cannot begin to fathom because of centuries of privilege in our own country. But there is merit to trying to understand after acknowledging you never will. POC and the black community deserve a white society that will try to understand how it feels to be profiled and slaughtered because of the color of their skin.
Fourth, LOVE. Ah! The greatest and second most greatest commandments! Love God and love your neighbor as yourself. White christians, take this time to love on your black friends especially. Grieve with them, let them know you see them and stand with them in this craziness. Let them know they are valued and are no different than you because of the color of skin they bear. Let them know you understand your privilege and are here to stand with them always.
Fifth, change. Friends, the beauty of the gospel is that God can save you. God can humble us and he shapes us daily in his hands just as a potter shapes clay. Brothers and sisters, Jesus did not come to save us and give us a second chance for us to slaughter each other based on something as beautiful as the skin colors God bestowed upon us in His creation. He did not mean us to remain stagnant. He meant for us to grow.
Change is inevitable in our lives and I think it's comforting to hold on to our troubles and pride in our hearts because in all else that remains constant, but friends, Jesus offers to us to lay it down at the foot of that cross. We are afraid of change, but dear Reader, it is so needed. A world without change would be quite boring, don't you think? A world without the change we need now is disastrous and deadly.
Don't fear change, embrace it.
Because after the nastiest storm, when we trust, He gives us a rainbow.